Manly Men Repair Pools! 

Plumbing, Crack Repair,  Renovation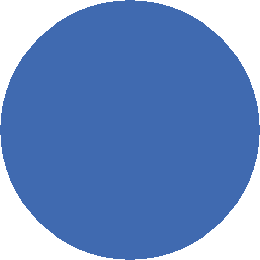 Manly Maids Services is experienced in all phases of pool repair.

Under Ground Plumbing Repair

Spa repair

Underwater Crack Repair

Full Thickness Crack Repair

Epoxy Injection

Foam Injection

Skimmer Replacement

Maindrain replacement

Replastering

Coping

Call Today For a Free Estimate

                            (469)628-6483

We Have Found your Pool Leak,  Now What?

After your Swimming Pool Leak Detection.  You will be presented with an estimate for your pool Leak Repair.  Pool leak repair is as unique as your pool itself.  For a moment lets say your Pool Leak was was found in your Pool returns.  Our technician will schedule your Pool leak repair for the following day.  When our technicians return we will start the leak detection process on the specific line all over again.  In the case of the pool returns,  we will plug all of the jets and the return line at the equipment pad and introduce pressure to verify that a loss is present,  then we will get our geophones and again begin tracing the line around the pool listening for the specific sounds that a pool leak makes when we force air to it.  After getting a good audible location on the deck we will then drill a half in hole in the specific location we believe the leak to be in.  we will slide a probe into the hole and place our geophones on top of it,  the sound will resonate up the probe, and if we are spot on make a very different distinct sound.  If we hear what we are looking for then we will begin the excavation of your pool leak.  If we do not hear what we are looking for then the triangulation continues,  this process can take hours and is the mark of a successful leak detector.  This process is what separates the best leak detection companies from the inexperienced.  

Excavation.

when going through your pool deck to make a pool leak repair we know you are apprehensive about appearance when we are done,  While we cannot make it look like it never happened,  we can and will always be neat.  To begin the excavation we will cut a square into the deck with straight lines using a diamond blade.  Then,  we will break through the deck with a small jack hammer.  The broken concrete will be put into a bucket for disposal,  then we will dig to, and expose the leaking pool pipe. 

Pool Leak Plumbing Repair

 The pool leak will be cut out,  we will then use a series of pvc 90's to relieve the stress on the pipe and replumb the pool leak.  The pool plumbing repair will then pressure tested and inspected for quality,  The dirt will be replaced in the hole, and the concrete will be repoured.